Wallingford 350th (+2) Jubilee (Essay Contest Winner Selected!)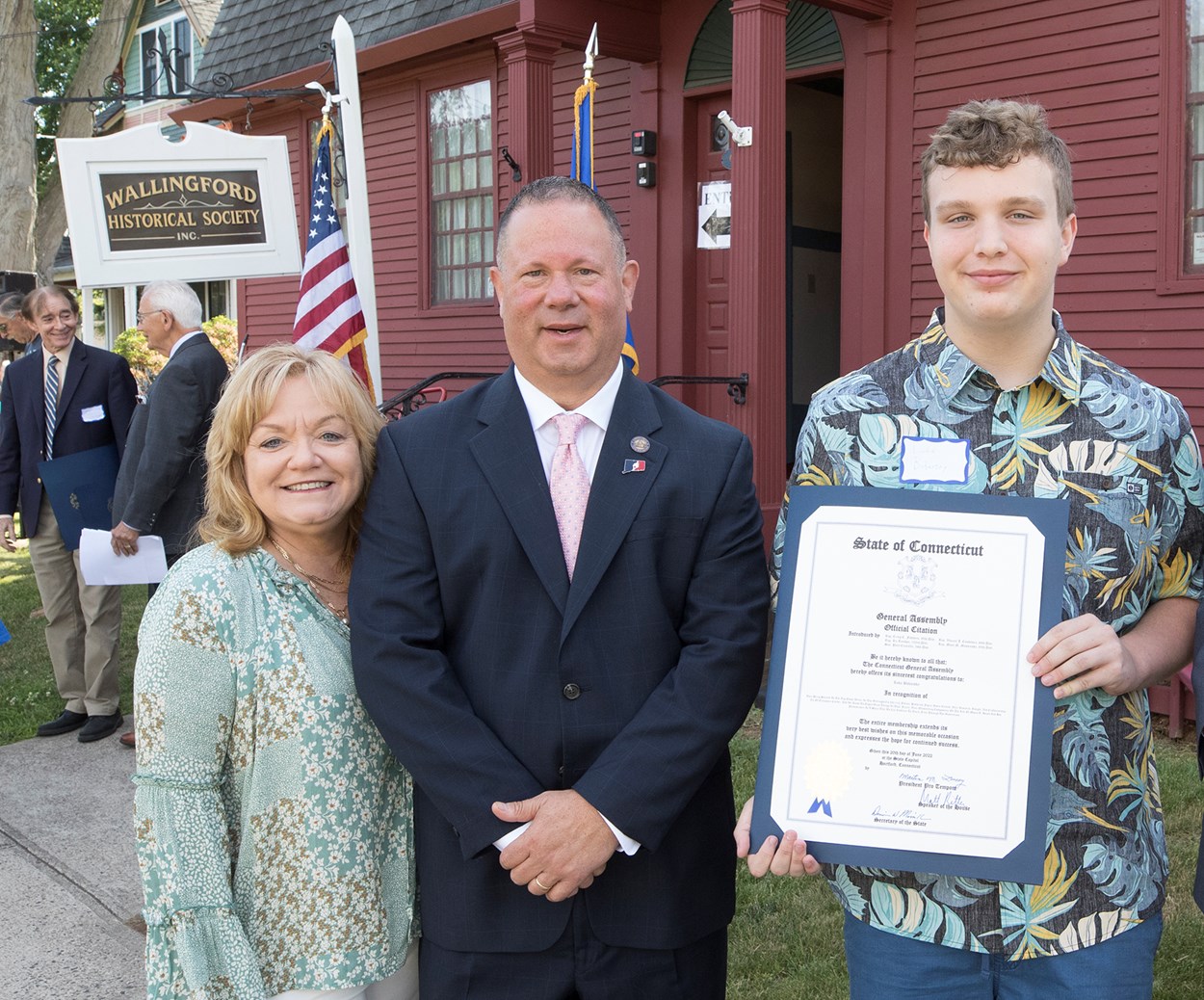 Wallingford's 350th +2 Jubilee has been the talk of the town for more than two years and despite the delay, I was going to make sure Wallingford's youth received the recognition they deserved for researching and writing about their favorite local historical figure.
Two years ago, before the pandemic suspended the town's 350th Jubilee festivities, I sponsored a voluntary 400-500 word essay contest for Middle school students from both Dag Hammarskjold and James H. Moran Sr. Middle School on their "Favorite pre-1960 Wallingford Historical Figure, and Why?"
The winner – Luke Bobarsky, who wrote about Moses Yale Beach – was announced during the History Day Continental Breakfast at the Wallingford Historical Society on Monday, June 20th. I read his winning essay to a crowd of more than 50 people gathered in front of the historical society building on Main Street.
In order to truly engage students with town history, I narrowed the theme to focus on Wallingford figures deceased prior to 1960. Essays were judged by each school's administration based on form, style, research, grammar, and insight. From four finalists, I chose the top essay.
I'm proud of the work all of the students put into their entries.
The four finalists:
Luke Bobarsky, whose winning essay is addressed above.
Emilia R. Farrell, who wrote about John Brockett and Alfred L. Pierce.
Maritza Hernandez, who wrote about Lyman Hall.
Carter Lagasse, who wrote about Dr. Mark T. Sheehan.
The Wallingford Historical Society is located at 180 South Main Street, Wallingford.