"Tax Free Week" is coming up!
With inflation causing prices to rise, we are paying more for everything we purchase, including food, clothing and fuel, and saving money is more important than ever.
And with school less than two weeks away for some students, I want to remind you to take advantage of the upcoming "Tax Free Week" which runs from Sunday, August 21 through Saturday, August 27.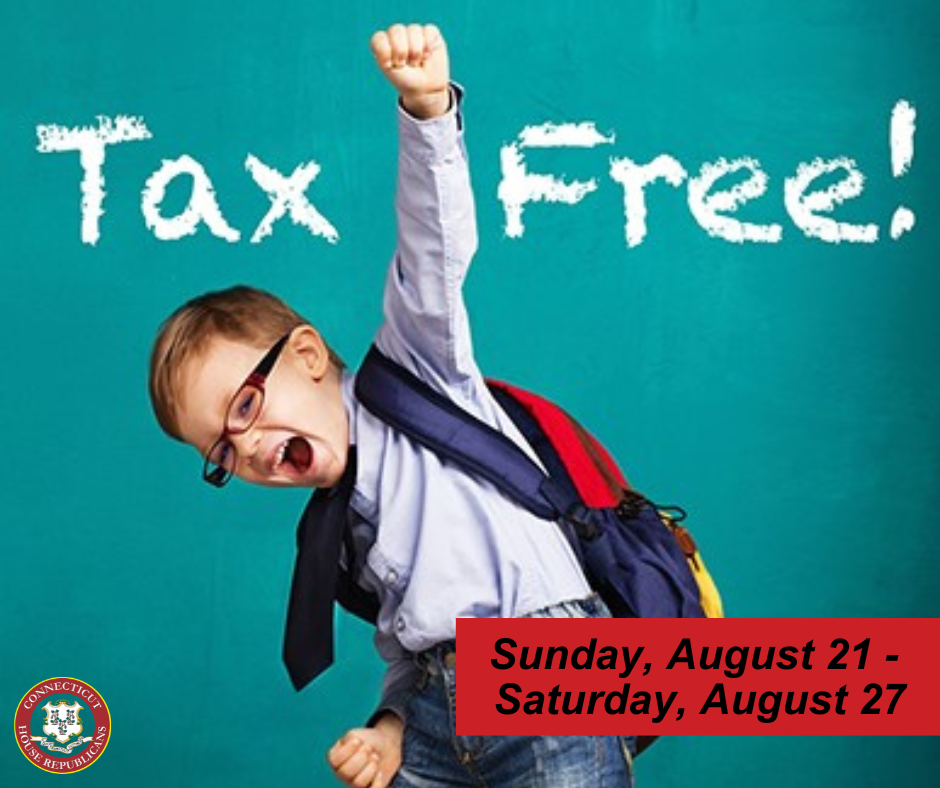 Click HERE for more information and a general list of included items.