Rep. Fishbein Brought Together Panel for Discussion on Youth Vaping
State Representative Craig Fishbein (R-90) this week brought industry experts, medical professionals, community leaders, school officials and a student representative to the Ulbrich Boys and Girls Club for a panel discussion regarding the youth vaping crisis.
Panelists included:
Trisha Dahl, senior Research Assistant at Yale University School of Medicine
Craig Turner, Director of Wallingford Youth & Social Services
Connecticut State Police Trooper Kate Cummings
Ken Welch, President of the Coalition for a Better Wallingford
Wallingford Superintendent of Schools Salvatore Menzo
Sheehan High School Senior Kris Jackson
Steven Civitelli, Wallingford Health Director
Carlos Collazo, executive director of the Boys and Girls Club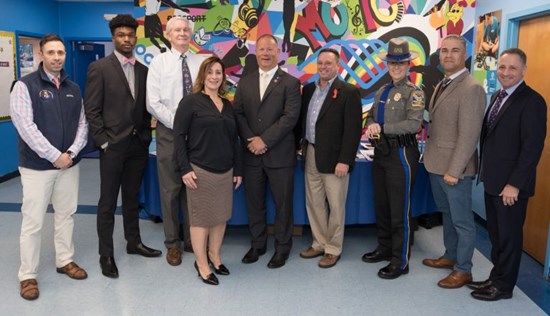 The increase in youth vaping is nearing crisis levels and it's important for every community to have the most up-to-date facts regarding these devices and the potential harm they're causing. As medical professionals and scientists learn more about the long-term effects of these products it is important to take a cautionary approach, increase educational outreach, especially to teens and young adults, and strongly urge people not to vape.