"Safe Workplace Rules for Essential Employers" by Governor Lamont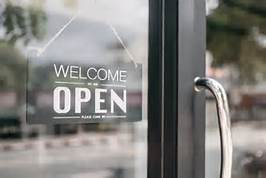 Last night, Governor Lamont signed Executive Order 7V which enacts policies to create safer workplaces for employees, customers, and other persons such as delivery drivers, maintenance people or others who may enter an essential business during the Coronavirus pandemic.
The governor required the Department of Economic and Community Development and the Department of Public Health to develop legally binding statewide rules outlining additional protective measures that every essential workplace, business or nonprofit allowed to remain open must implement.
In response to the Order, the Department of Economic and Community Development published the Safe Workplaces Rules for Essential Employers on its website, outlining the rules for these businesses. They went into effect immediately.
The rules are broken down into easy-to-navigate categories that cover most situations and scenarios. For example:
General
Essential employees who are able to work from home

SHOULD BE WORKING FROM HOME

.
For employees who have traveled internationally in a region where COVID-19 is active, or have returned from a cruise, it is recommended to stay home and self-monitor for fourteen days, subsequent to returning.
Eliminate all non-essential workplace travel.
Distribute summaries of health insurance processes and procedures to employees.
Control access to external visitors including:
Prohibiting entry into the facility for non-essential visitors.
Interviewing approved visitors about their current health condition and recent travel history.
Using hand sanitizer at point of entry to the facility.
There are also categories that deal with handling contact between workers and customers, eliminating transmission points, and guidelines for employees who may have come into contact with the virus and how to handle workplace illnesses, and more.
If you would like more information about these rules and how they will impact your work or daily routines, the full list can be found here: https://portal.ct.gov/DECD/Content/Coronavirus-Business-Recovery/Safe-Workplace-Rules-for-Essential-Employers
DECD recommends that employees who believe an employer is violating the rules should contact their local health department or police department.