Rep. Fishbein Hosts "Coffee and Conversation"
During a busy morning at Dad's Restaurant on Route 5 in Wallingford recently, State Representatives Craig Fishbein and Vin Candelora, and State Senator Len Fasano hosted a coffee and conversation for constituents to drop in and discuss important state issues. More than 20 people came to chat during the morning meeting that included discussions over eggs, toast and coffee.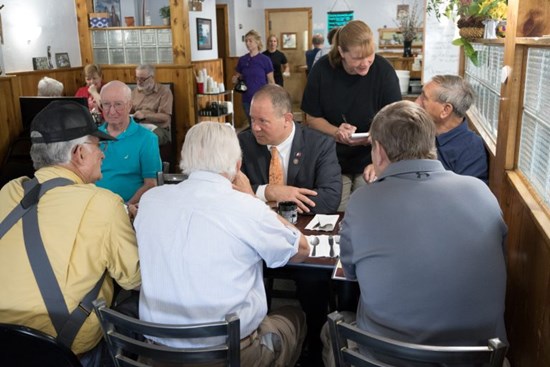 Conversations were varied and topics changed rapidly, but the overall discussions centered around the state's budget issues, tax increases and the overall business climate in the state. They also discussed tolls and transportation infrastructure, vaccinations, reducing opioid dependence and use, and other topics.