Rep. Fishbein's Connecticut Coronavirus Update - 3/23/2020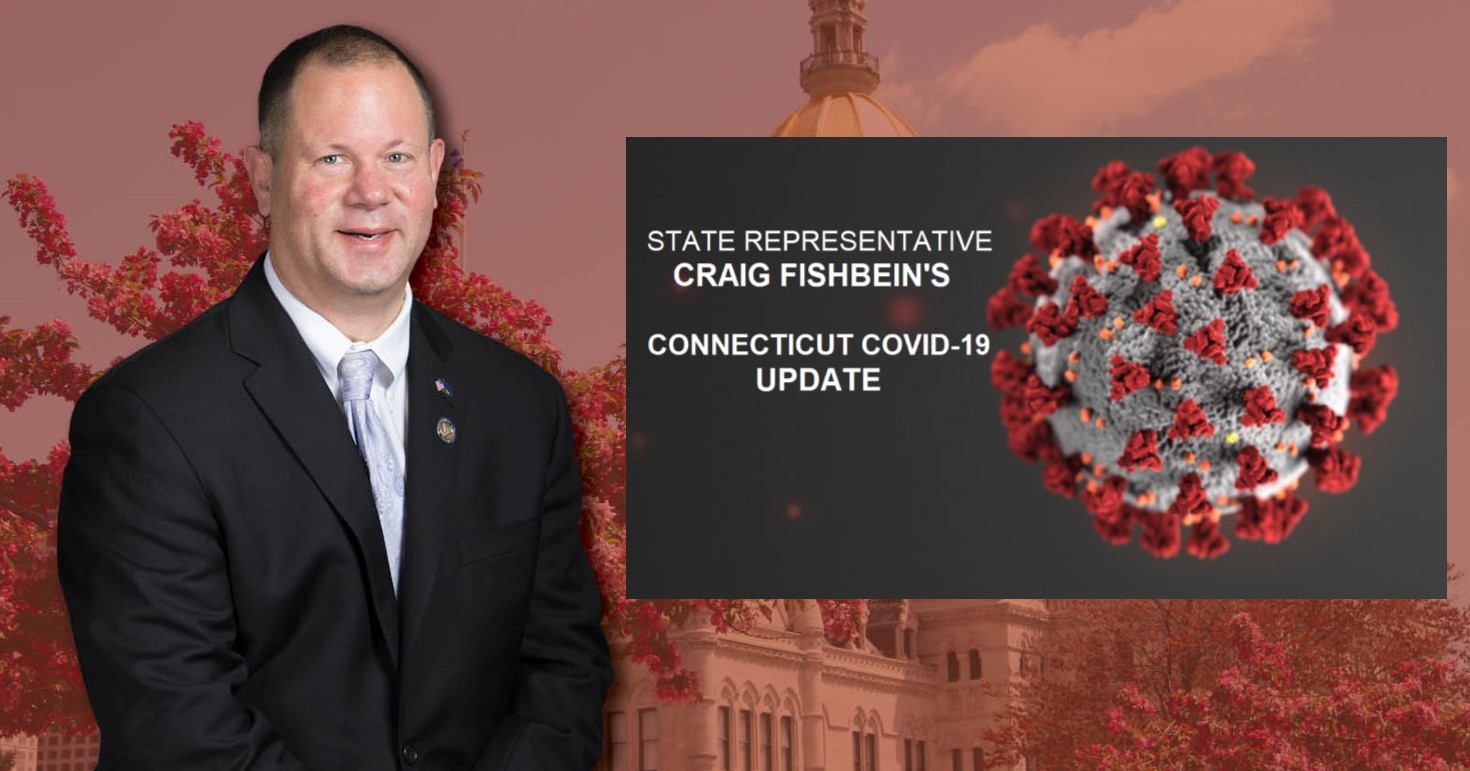 Governor Lamont this evening announced another Executive Order – Executive Order 7K – to slow the spread of Coronavirus by suspending non-critical probate court operations, non-critical workers' compensation commission operations, in-person notarization policies, suspending or modifying certain regulatory requirements to protect public health and safety, and temporarily suspending national criminal history records checks for long term care providers
During a mid-afternoon press conference Governor Lamont said public schools will remain closed until at least April 20, 2020.
Executive Order 7K orders the:
Suspension of non-critical probate court operations and associated requirements: Suspends, for the duration of the public health and civil preparedness emergency, all statutory reporting and filing requirements of the Office of the Probate Court Administrator concerning probate court operations; probate court facility, location, or venue requirements; time requirements, statutes of limitation or other limitations or deadlines relating to service of process, court proceedings, or court filings; and all time requirements or deadlines related to the probate courts or their judicial officials to issue notices, hold court, hear matters, and/or render decisions.
Suspension of non-critical Workers' Compensation Commission operations and associated requirements: Suspends, for the duration of the public health and civic preparedness emergency, all location or venue requirements; time requirements, statutes of limitation, or other limitations or deadlines; and all time requirements or deadlines of the Workers' Compensation Commission relating to the Workers' Compensation Act and other statutory programs and schedules over which the commission provides adjudication, dispute resolution, administrative oversight or support.
Authorization of remote notarization: Modifies state laws and regulations to permit any notarial act that is required under Connecticut law to be performed using an electronic device or process that allows a notary public and a remotely located individual to communicate with each other under certain conditions, including recording and live presentation of identification.
Suspension or modification of regulatory requirements to protect public health and safety: Permits the commissioner of Public Health to temporarily waive, modify, or suspend regulatory requirements adopted by the agency or related boards or commissions deemed necessary to reduce the spread of COVID-19 and to protect the public health.
Suspension of certain requirements regarding the temporary hire of care workers at long-term care facilities: Allows long-term care facilities to temporarily hire care workers to address the critical need in these facilities without background checks of state and national criminal history records, expanding the availability of an existing statutory waiver process.
During the press conference and in a press release, the governor also announced:
The "Stay Safe, Stay Home" executive order directing non-essential workers statewide to work from home goes into effect at 8:00 p.m. tonight.
Drive-through testing sites have been added at 5 more hospitals, bringing the statewide total of these alternate testing locations to 21.
The Department of Public Health commissioner has signed an order easing the rules for out-of-state practitioners to provide services in Connecticut.
The state received the first shipments of PPE donations today, including N95 respirators that were generously provided by Gil's Drywall of Plainville and PW Power Systems of Glastonbury.
To assist in remote learning as classes statewide remain canceled, the Partnership for Connecticut announced plans to donate more than 60,000 laptops to high school students in under-resourced districts.
Connecticut businesses are urged to note that the IRS is providing a "full and immediate" reimbursement for COVID-19 employee medical leave costs.
The governor's full release can be found here: https://portal.ct.gov/Office-of-the-Governor/News/Press-Releases/2020/03-2020/Governor-Lamont-Coronavirus-Update-March-23
The governor also updated the virus total on: https://portal.ct.gov/Coronavirus
He announced the state has now surpassed 400 infected individuals, and that he directed Connecticut hospitals to dramatically increase capacity in preparation for a surge of COVID-19 patients.
As of 4:00 p.m. tonight – Monday, March 23rd – the state has diagnosed a total of 415 cases of Coronavirus.
Governor Lamont said the state death toll related to Coronavirus has risen to 10.
Latest COVID-19 Testing Data in Connecticut
Updated 4:00 p.m. on Monday, March 23, 2020
Total patients who tested positive: 415
Fairfield County: 270
Hartford County: 61
Litchfield County: 13
Middlesex County: 8
New Haven County: 41
New London County: 4
Tolland County: 16
Windham County: 2