Rep. Fishbein Reads to Kids at Fritz School
Representative Fishbein joined Mrs. Parisi and Mrs. Piccirillo's 3rd grade classes at Mary Fritz Elementary School to read three Dr. Suess books as part of Read Across America Day events being held nationwide. Read Across America Day is held annually around the time of Dr. Seuss's birthday – March 2 – and promotes literacy to children.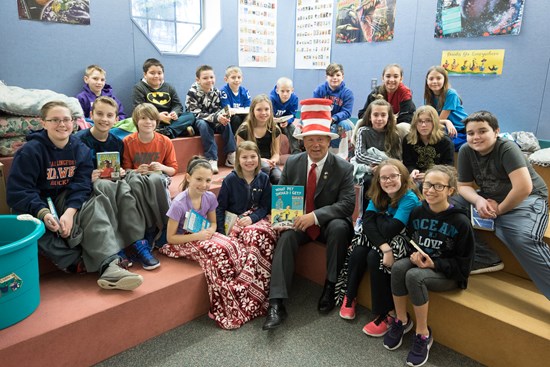 Rep. Fishbein has made this event an annual tradition that also includes him giving away the signature Suess "Cat in the Hat" hat he wears when reading to the kids. This year, 9-year-old Dylan Moynihan was the lucky recipient.