Rep. Fishbein Meets Business Leaders During Connecticut Business Day at the Capitol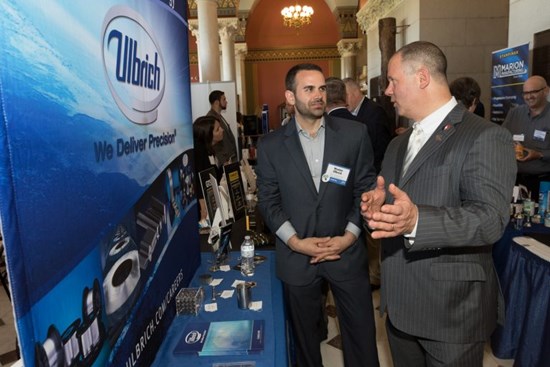 State Rep. Craig Fishbein recently met with business owners, leaders and their representatives during Connecticut Business Day at the Capitol. Sponsored by the Connecticut Business and Industry Association (CBIA), Connecticut Business Day brings hundreds of business leaders and chamber of commerce members to the Capitol to discuss important legislation being debated during the session.
Rep. Fishbein toured the exhibits and talked with business owners and their representatives, including Frank DiCristina and Ginny Ryan, of Allnex, Doug Johnson and Katie Barry, of Marion Manufacturing, and Weston Ulbrich from Ulbrich Steel.