Rep. Fishbein Joins Mayor to Welcome Governor Lamont to Wallingford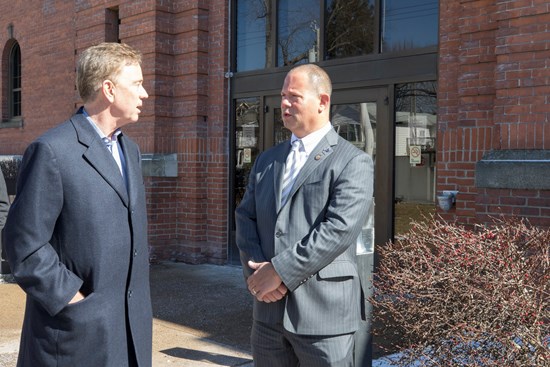 Rep. Fishbein joined Mayor Dickinson and town councilor Cervoni in welcoming Governor Lamont to Wallingford for a discussion and brief walking tour of the uptown area near Town Hall. The governor has been meeting with local officials from across the state to get a better feel for the issues facing the state. They were able to discuss the budget, deficit concerns, infrastructure, transportation and energy costs.
During the walking tour the governor stopped in to talk with employees and business owners at Fishbein Insurance, Gaetano's Mr. D's, and he he met with both the police and fire chiefs.