Rep. Fishbein Hosts Wallingford Tolls Forum
Rep. Craig Fishbein and State Senator Len Fasano invited Rep. Laura Devlin and Senator Henri Martin, ranking members of the legislature's Transportation Committee, to Wallingford for an informational forum on the toll proposals working their way through the legislature this session.
More than 150 concerned citizens packed into the Robert F. Parisi Town Council Chambers as the legislators broke down each proposal and provided background and figures of each, as they're currently known. After the Powerpoint presentation ended, dozens of people queued up to ask questions.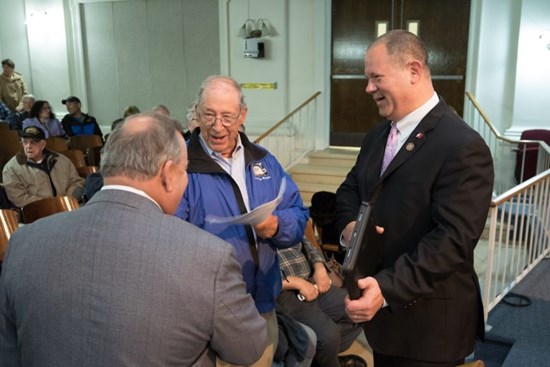 Many of the commenters said they were concerned with the state's reliance on raising taxes instead of cutting waste and streamlining government to find efficiencies and save money. Republicans have proposed Prioritize Progress to fully fund the state's transportation needs for the next 30 years without relying on tax increases or tolls.