Rep. Fishbein Completes, Launches Flight at Annual Gaylord Gauntlet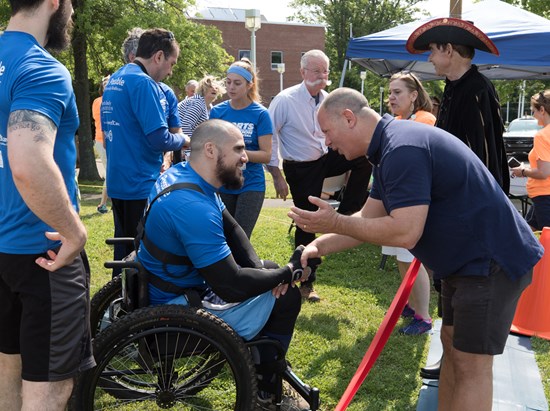 Putting aside his usual suit and cowboy boots, Rep. Fishbein donned running shoes and shorts and took part in another Gaylord Gauntlet 5K obstacle run to raise money for Gaylord Specialty Healthcare. An avid runner and fitness enthusiast, Rep. Fishbein has completed several Gauntlet challenges and made sure to run this edition early enough to be able to help start the 10:00 a.m. flight that featured adaptive athletes, including Jay Ross.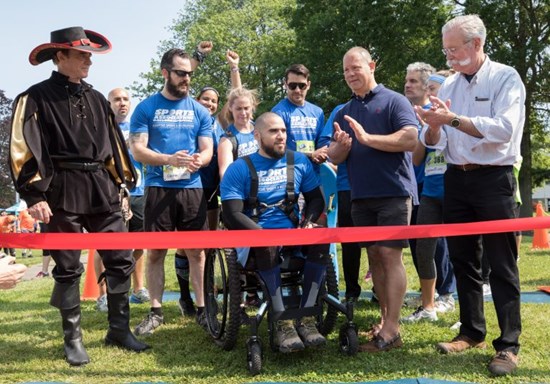 Last year during the Gauntlet, Mr. Ross, who was paralyzed in a motorcycle accident, was an in-patient inspired by adaptive athlete Jillian Harpin. He set a goal to complete the Gauntlet and took the line with other athletes, including stroke survivors, amputees, and those with neurological, spinal cord injuries and visual impairments.