Rep. Fishbein Bags Groceries, Helps Raise Money for Partners in Caring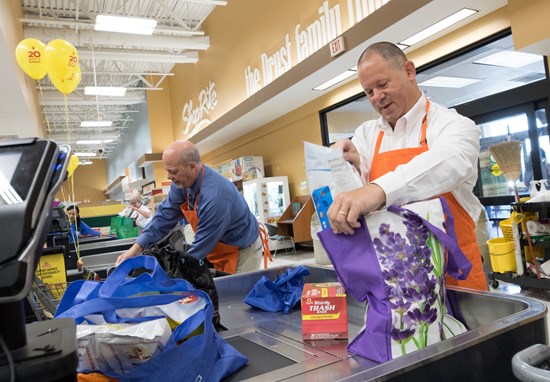 Volunteering to help raise awareness about hunger and food instability, State Representative Craig Fishbein bagged groceries for the second year at the Wallingford ShopRite in support their Partners in Caring program.
ShopRite's annual Partners in Caring Help Bag Hunger Day takes place during the third week of September to bring awareness to the issue of hunger in local communities. Elected officials and community leaders spend part of their day bagging groceries for customers, discussing hunger and working to increase awareness while Shop Rite accepts donations for local charities. This year, Rep. Fishbein was joined on the checkout line by members of the Lions Club and Wallingford Public Library, among others.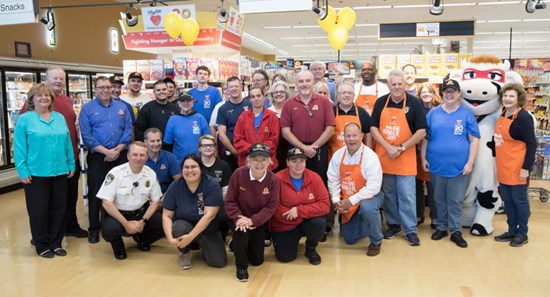 "I'm honored to once again play a small role by volunteering with the Partners in Caring team to help raise awareness about food instability and hunger, and how those important issues affect the people of Wallingford and our state," Rep. Fishbein said. "Thanks to incredibly generous donations from customers and the work of hundreds of dedicated volunteers, ShopRite has provided tens of millions of dollars in aid to local groups."
According to the company website, Shop Rite, with stores in six Northeast states, has donated more than $3 million annually to qualified charitable agencies, and $48 million to more than 2,100 charities since its inception in 1999. ShopRite Partners In Caring supports emergency food pantries, soup kitchens, homeless shelters, child care centers, battered women's shelters, senior citizen programs, drug rehab centers, programs for the mentally and physically disabled, after-school programs and other organizations that aid those in need.
For more information please visit www.shopritepartnersincaring.org.