ABOUT THE RECENT PASSAGE BY THE HOUSE OF THE "POLICE ACCOUNTABILITY" BILL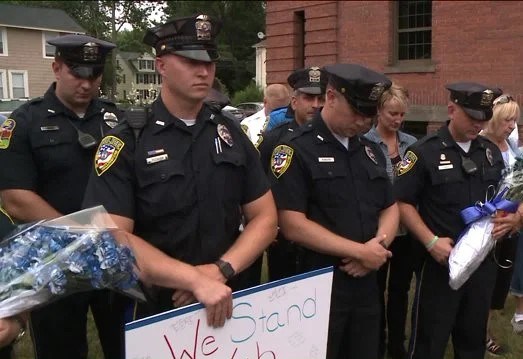 Some Democrat State Representatives that voted for the "police accountability" bill claim "it's not that bad." However, I have yet to have ANY actual police officer tell me "it's not that bad."
Yes, the bill has some good provisions, but those do not justify ignoring the VERY BAD ones. The bill is 70 pages long, comprising 2,150 lines. The language was issued late on July 23, and the Democrats passed it during the early morning hours of July 24. I voted NO, generally because I read it. Here are just some examples of the many parts that negatively impact the men and women who risk their lives to protect us all:
• It severely limits qualified immunity for police officers so they can be individually sued for equitable relief and money damages (towns MAY pick up the cost in most cases, but NOT all - so an officer now has personal exposure in performing their already very stressful job);
• It bans all police departments from availing themselves of the federal program to procure excess equipment at lower cost (this includes items such as rescue boats, equipment for helping in natural disasters, and night vision googles to search for people who are missing);
• It does not fully reimburse towns for the requirement to purchase body cameras and information storage;
• It fails to define "conduct that undermines public confidence" but makes officers responsible for that conduct;
• It imposes an objective standard for discipline and liability for use of force on police officers, and removes an officer's subjective perceptions to justify his or her actions; and,
• It employs a new and restrictive objective standard to the actions of corrections officers and their colleagues.
The language of this bill never received a public hearing, and yet mere hours after being issued, it passed, generally along party lines.
Read the bill for yourself (
https://www.cga.ct.gov/2020/TOB/H/PDF/2020HB-06004-R00-HB.PDF
), and ask, "WOULD YOU TAKE THE OATH TO PROTECT AND SERVE UNDER THESE CIRCUMSTANCES?