Only a month until the FISHBEIN/YMCA COMMUNITY ROAD RACE!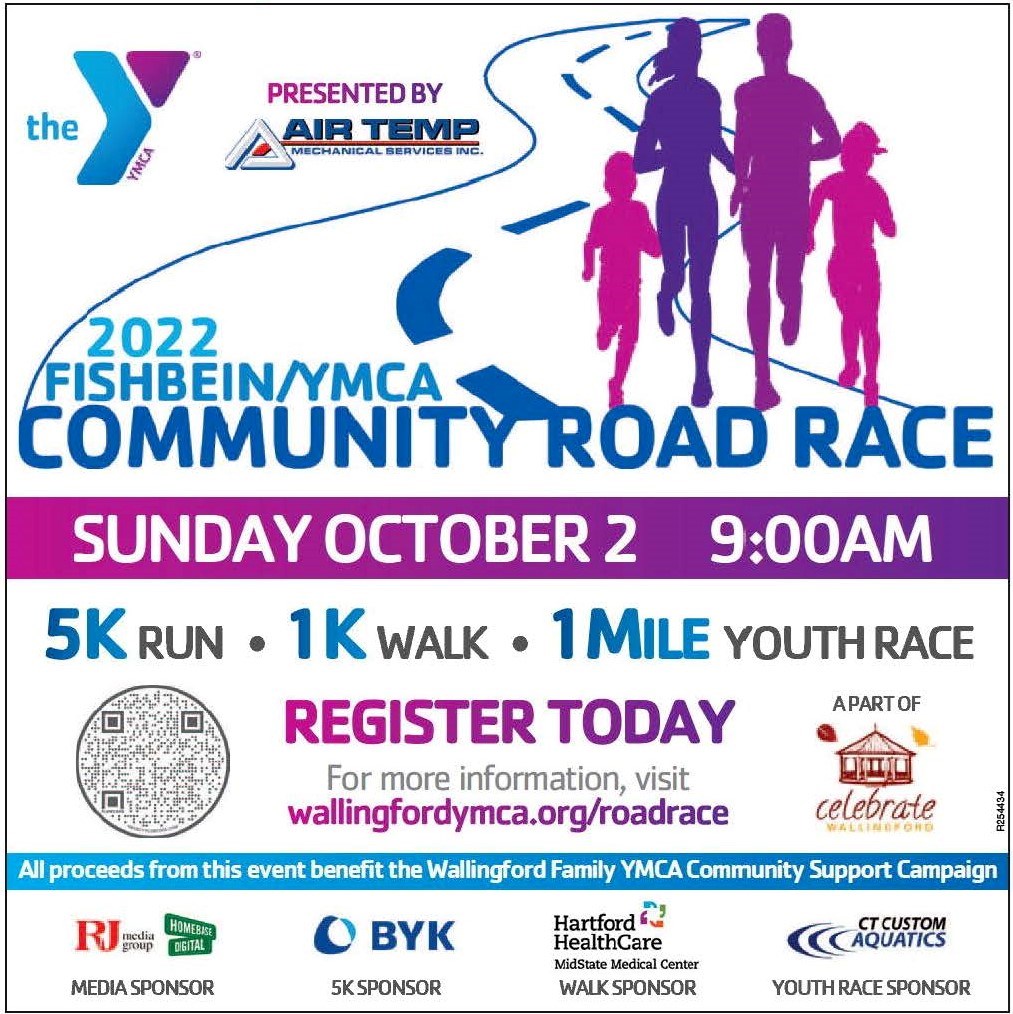 Always a fun-filled community event, this year the 2022 FISHBEIN/YMCA COMMUNITY ROAD RACE will take place on Sunday, October 2, the morning of the second day of Celebrate Wallingford.
Events include a 5K, 1M Walk, and a Youth Race. All proceeds go towards the Wallingford YMCA's Community Support Campaign, which funds LIVESTRONG® at the YMCA (their cancer survivor program), as well as providing financial assistance for all of the Wallingford YMCA's programs and services.
More info here: https://runsignup.com/Race/CT/Wallingford/FishbeinYMCARoadRace
SEE YOU THERE!