Kickball for a CAUSE! (Connecticut Foodshare)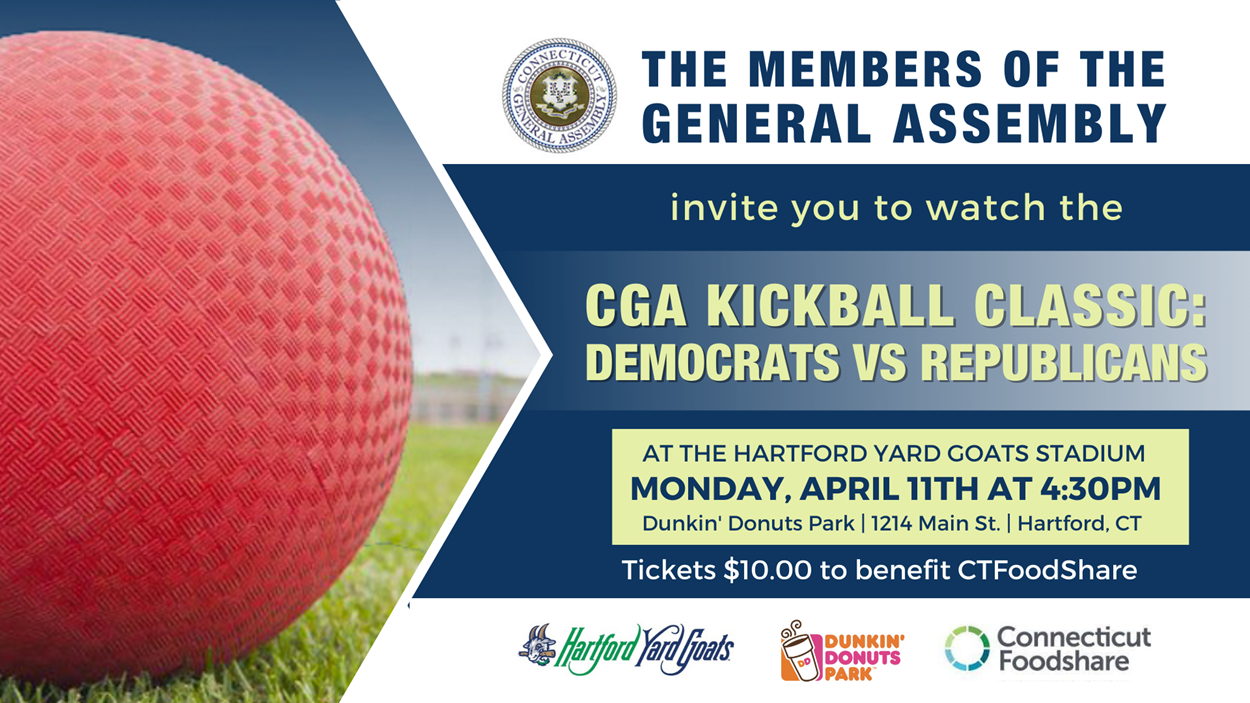 Please join us on Monday, April 11th at 4:30 p.m. at Dunkin' Donuts Park for the Inaugural CGA Kickball Classic.
This fun charity event will probably make you laugh and is GUARANTEED to make you feel good with ALL of the proceeds being donated to Connecticut Foodshare. Connecticut Foodshare, according to the website, "supports individuals and families – from one end of the state to the other – by addressing root causes, creating long-term solutions, and distributing nutritious food through local partner programs in an effort to alleviate hunger."
The ONLY thing better than spending a Monday evening at the park watching your favorite legislators run around the bases like they're at fifth grade recess is knowing you helped a great cause!
If you want to witness the sporting spectacle of the session, GET YOUR TICKETS here!