Happy CELEBRATION OF FREEDOM! Happy Juneteenth!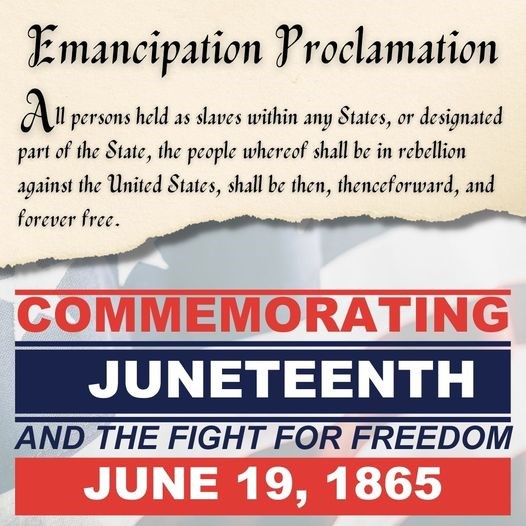 Earlier this year, I proudly joined my colleagues in the legislature as we passed important legislation in the recognition of FREEDOM, and Governor Lamont signed into law, Public Act 22-128, which makes June 19th an official state holiday known as Juneteenth Independence Day.
Juneteenth (June 19, 1865) is a commemoration of the end of slavery and marks the date Federal troops freed slaves in Texas following the Emancipation Proclamation which took effect on January 1, 1863. Juneteenth is also referred to as Emancipation Day or Freedom Day.
This new Connecticut law takes effect on October 1st of this year, which means Juneteenth will be officially recognized and first-celebrated as a state holiday next year on June 19, 2023.
I hope you'll join me this, next, and every year to pause and reflect on how important our freedoms are, and the work that still needs to be done to ensure we are all equal.