ENDORSED! By the CCDL and NRA
While my opponent is endorsed by groups that want to de-fund the police, and further restrict your ability to lawfully defend yourself in your own home, I have an actual record of supporting law enforcement, victims of crimes, and our right to defend ourselves. THANK YOU to the CCDL (Connecticut Citizens Defense League) for their endorsement of my campaign,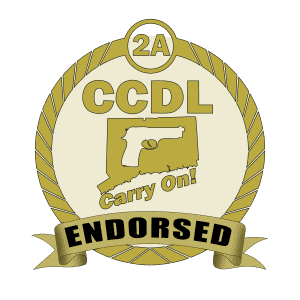 and to the NRA Institute for Legislative Action for my "A" rating based upon my record.