IMPORTANT INFORMATION FOR RESTAURANT OWNERS WANTING TO SERVE ALCOHOL OUTSIDE
Here is the guidance and link to CTDCP application.
Some key points: There is NO CHARGE for this application (unless new bar); The form must be reviewed and approved by: Zoning, Fire Marshal, Local Health Dept.; Electronic signatures will be accepted from the local officials; You need to provide a sketch of the proposed outdoor service area- provided to and approved by local officials; If you already applied or were approved for patio service, there is no need to re-apply.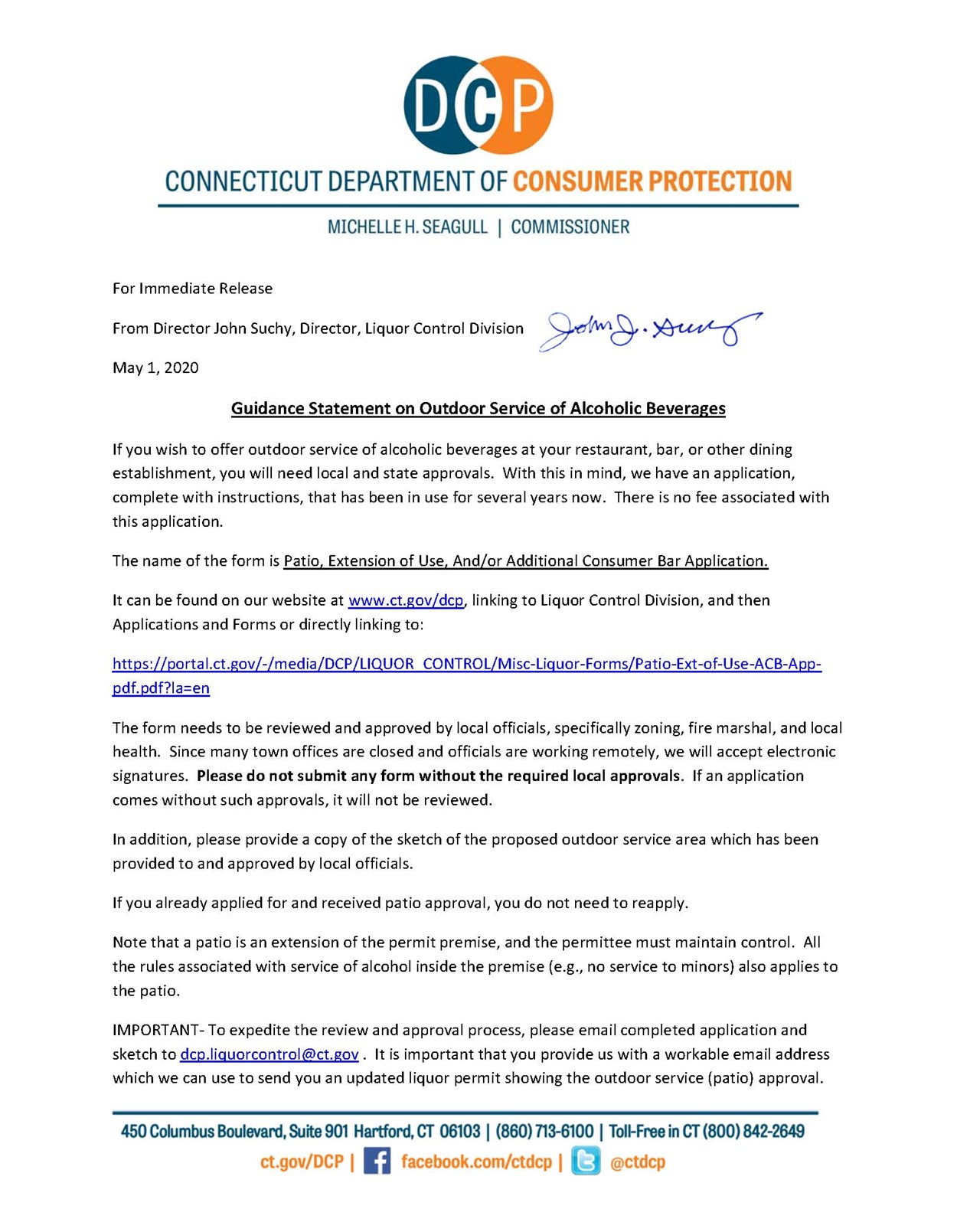 The link to the Patio, Extension of Use, Ans/or Additional Consumer Bar Application is here:
Please stay safe and healthy as we work together through this pandemic. #CoronaVirusCT #CoronaVirusUSA #HopesAndPrayers