Back to School Safety Tips!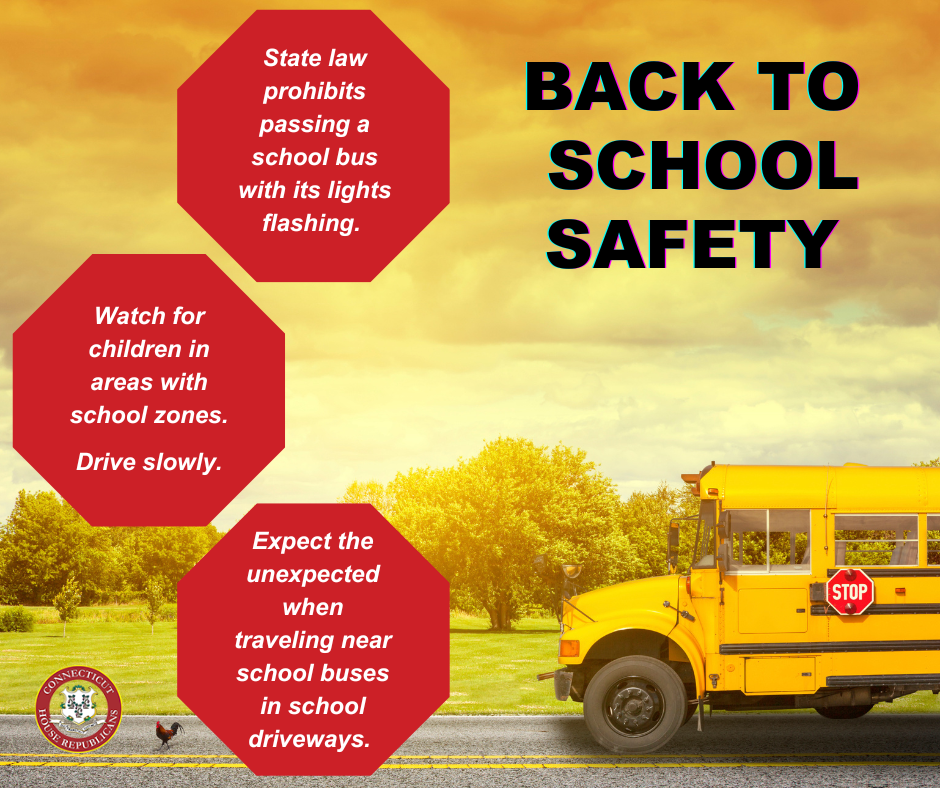 With school starting and thousands of children soon waiting at the end of their driveways or on the side of a road for the bus, I wanted to remind everyone to be careful on our public roadways.
When school is in session, drivers should use extra caution, especially near bus stops, schools, playgrounds, and athletic fields.
Click below for safety tips!