Rep. Fishbein's CT COVID-19 Report for 10/2/2020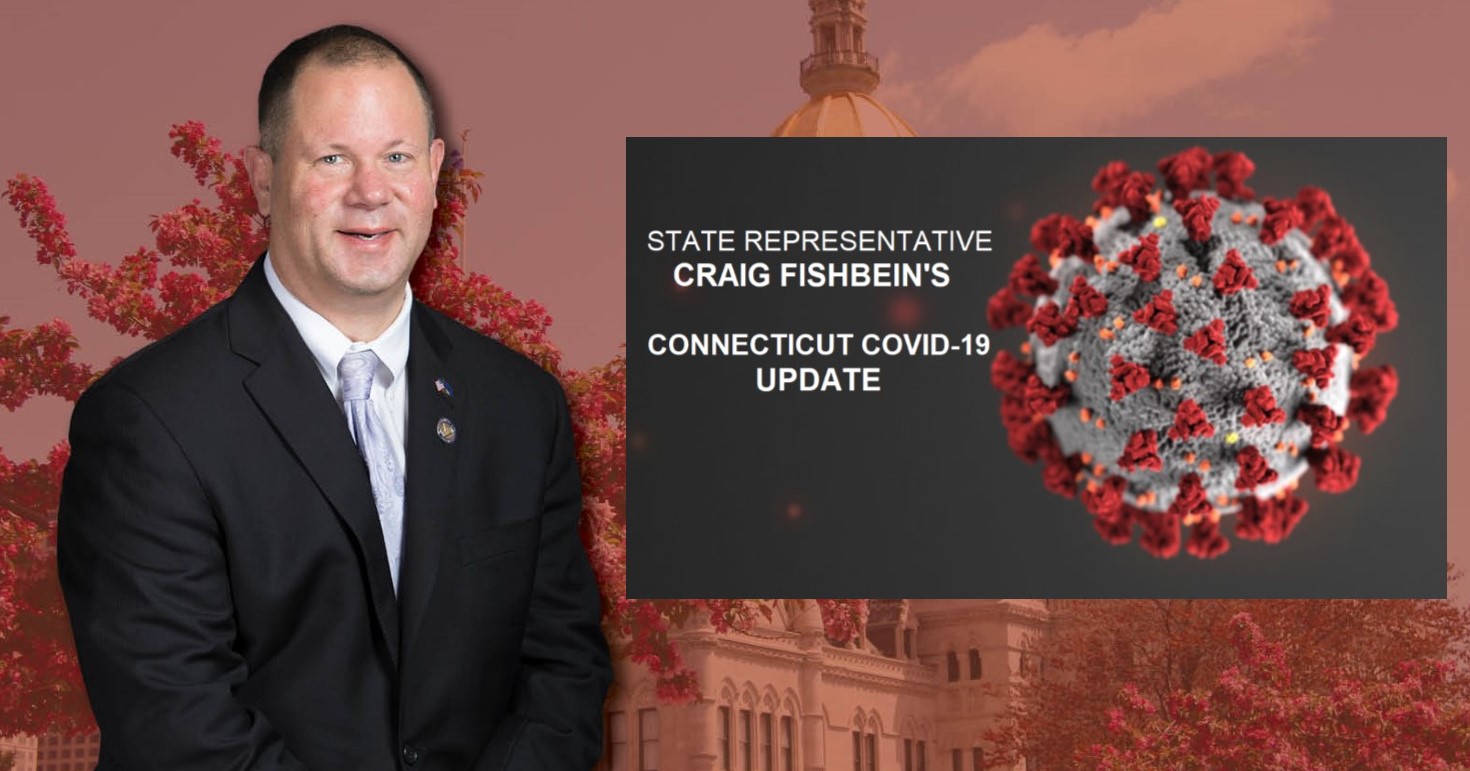 Connecticut recently announced a variety of new resources to support those who need to isolate or self-quarantine due to COVID-19. With nonprofit partners such as United Way 2-1-1 and 4-CT, these programs and services are designed to support individuals in need who are asked to isolate or self-quarantine because of a positive COVID-19 test or potential exposure to the virus. Ultimately, the services will help slow the spread of COVID-19 by ensuring that those infected or potentially exposed can stay home and avoid workplaces, schools, and gatherings.
Programs and services include:
The Community Resource Coordinator (CRC) program: This public-private partnership draws on the strengths and connections of community based organizations and leverages state, federal, local and philanthropic contributions. CRCs will be responsible for working hand-in-hand with the contact tracing team, providers and service organizations to ensure that individuals have access to food, housing, and income they need to stay at home. The state has partnered with five regional community based organizations to run this program, and hire CRCs locally who know their communities – and can ensure individuals get access to what they need quickly.
COVID kits for those who need to monitor their symptoms: COVID kits with needed supplies like thermometers, pulse oximeters, and masks will be available through CRCs for those in need who are asked to self-isolate or quarantine.
Housing support: The state is dedicating $220,000 new dollars each month to short-term hotel options for those who can't safely self-isolate or quarantine at home.
Expansion of 4-CT Cash Cards: 4-CT allocated a total of $108,170 over the next five months to cash cards that can support the basic expenses of those who may need to miss work due to self-isolation or quarantine, and may not be eligible for unemployment insurance.
Food assistance: With the support of 2-1-1 and local community teams, CRCs will help connect those in need to local food pantries and delivery services in their community.
"The Community Resource Coordinator program will help to ensure that our states most vulnerable residents are given the support they need to safely self-isolate or self- quarantine," Tanya Barrett, senior vice president of United Way of Connecticut 2-1-1, said. "2-1-1 Connecticut's database of community resources can help residents who have tested positive for COVID-19 or have been in contact with COVID-19 meet their basic needs, and our contact specialists can assist the Community Resource Coordinators in helping residents access the resources and services they need."
These efforts have been a collaboration between local partners and multiple state agencies including the Connecticut Department of Public Health, Department of Social Services, Department of Administrative Services, Department of Housing, and Department of Agriculture with the Office of Health Strategy, the Office of Policy Management, and the Division of Emergency Management and Homeland Security.
The state is contracting with one organization in each Division of Emergency Management and Homeland Security region to facilitate the Community Resource Coordinator program. The organizations are:
Region 1 (Lower Fairfield County): Southwestern CT Agency on Aging (SWCAA)
Region 2 (Greater New Haven):Gilead Community Services, Inc.
Region 3 (Greater Hartford):Community Renewal Team (CRT)
Region 4 (Eastern Connecticut):Thames Valley Council for Community Action (TVCCA)
Region 5 (Western Connecticut):New Opportunities, Inc.
The organizations were chosen as a result of a request for proposals from organizations that had standing relationships within the communities served by this program.